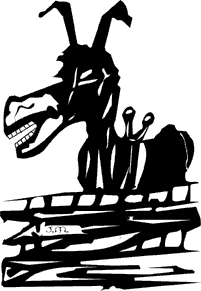 My, how time flies!!!

It seems like only yesterday when we were sitting at the Willis' kitchen table, deciding to leave our then current jobs to start a new business where we could be "stay-at-home moms" and provide a supplemental income for our families. The plan was to publish a buy/sell trade magazine where ANY individual could place a classified ad for FREE! FREE ADVERTISING!?! Sensible folks would have thought we were "off our rocker"! It was at this point "The Mule Trader" was born.

Fast-forward 28 years: By God's grace, we are still here, still in business, and we STILL have individuals call us and ask, "is it really FREE? How can you offer free advertising and stay in business?" (We're sure in the back of their minds, they are still wondering… "are they 'off their rockers'"?)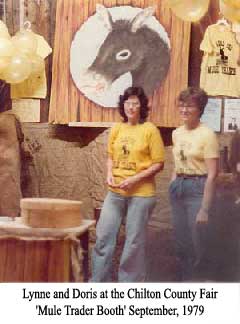 The small business that started in a spare bedroom has evolved into a mainstream business here in Central Alabama. "The Mule Trader" is a weekly publication, published each Thursday, and distributed in convenience stores, grocery stores, and restaurants in 6 counties in the Central Alabama area. We STILL offer FREE individual classified advertising, along with very cost effective commercial advertising to boot! We are excited to offer our new online version of our publication --- "The Mule Trader Online". It is our hope that our new, online version of our magazine will provide you with a more streamlined approach to insert, as well as view, the free classified ads you wish to place.
We hope you'll enjoy our publication, and find some good deals as well! We have enjoyed serving our customers for the past 3 decades. We would like to take this time to thank our readers for their patronage, as well as our loyal and faithful commercial advertisers. Without each of you, our business would not be possible.
Again, we thank you, and we look forward to serving you, both now and for years to come.
The Mule Trader --- Read It! You'll Get a 'Kick' Out of It!
Sincerely,
Doris Reynolds & Lynne Willis